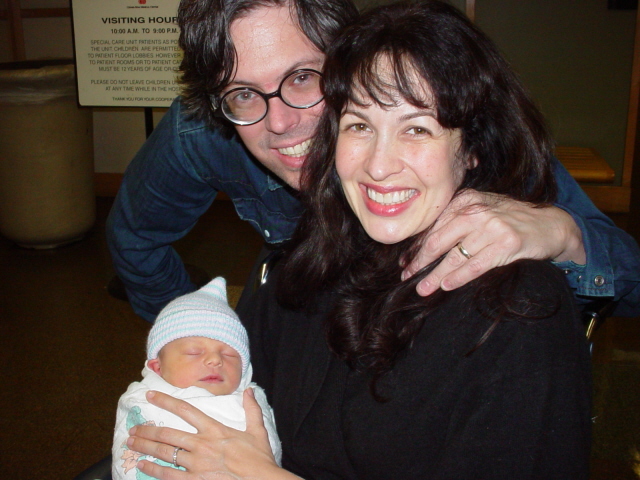 Son of Grey DeLisle and Murry Hammond, born January 31, 2007 at 6:00PM at Cedar Sinai. He weighed 7lb and 8oz. He is 20 inches long. Mother and Son are fine. Grey's message to her fans "Many thanks for all of the love and good wishes sent our way from my friends out there in cartoonland... the only place where a 9 month pregnant woman can still play a hot goth chick in a bellyshirt!"
Please sign the wellwishers Guestbook. It will go right to Grey DeLisle!!
Read my DreamBook guestbook!
Sign my DreamBook!